Bulk Mulch, Topsoil & Stone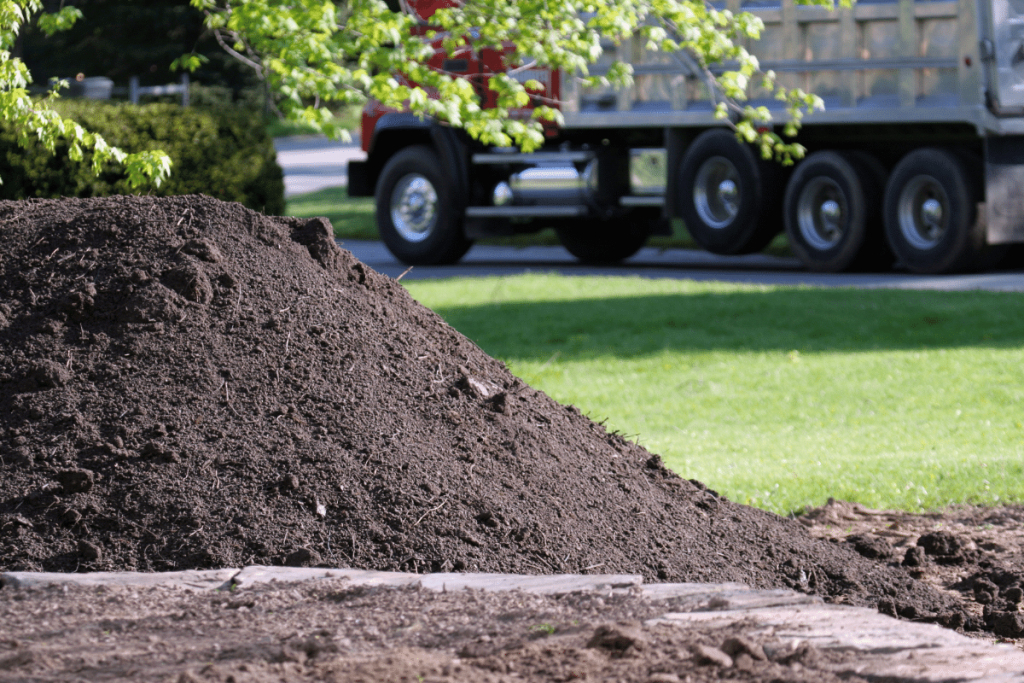 Quality materials, competitive pricing, delivery options.
Mulch helps protect the roots of your plants by locking in moisture that drains into the soil. It prevents evaporation and retains precious water during periods of little rainfall. Mulch controls weeds, maintains soil nutrients, and helps prevent soil erosion. Plus is looks great to have your beds neat and pop against your yard!
Need clean topsoil? We offer topsoil by the yard for your gardening or lawn projects.
When shopping locally for mulch and topsoil, Snow Hill Inc offers competitive prices for local delivery or you can pick up at our location. Please contact us to see our fully stocked top quality mulch, topsoil and stone on hand.
Our mulch is $45 per yard and mushroom compost and topsoil are $50 per yard.  We can deliver orders in 1 to 6 yard loads. We offer delivery at a fee. The delivery fee starts at $15 and we can deliver within a 15 mile radius.
Please call ahead to schedule a pickup or delivery for your mulch or topsoil needs. You can pick up at the yard.
Frequently Asked Questions
Our delivery fee does not include placement of topsoil or mulch. However, we do offer landscape maintenance as a separate service. Please contact us to get an estimate for your project.
We are capable of hauling up to 3 tons per load.
You do not need to be home for us to complete your delivery as long as the drop location is clearly marked.
Book a consultation with our experienced professionals by calling or completing an appointment form.