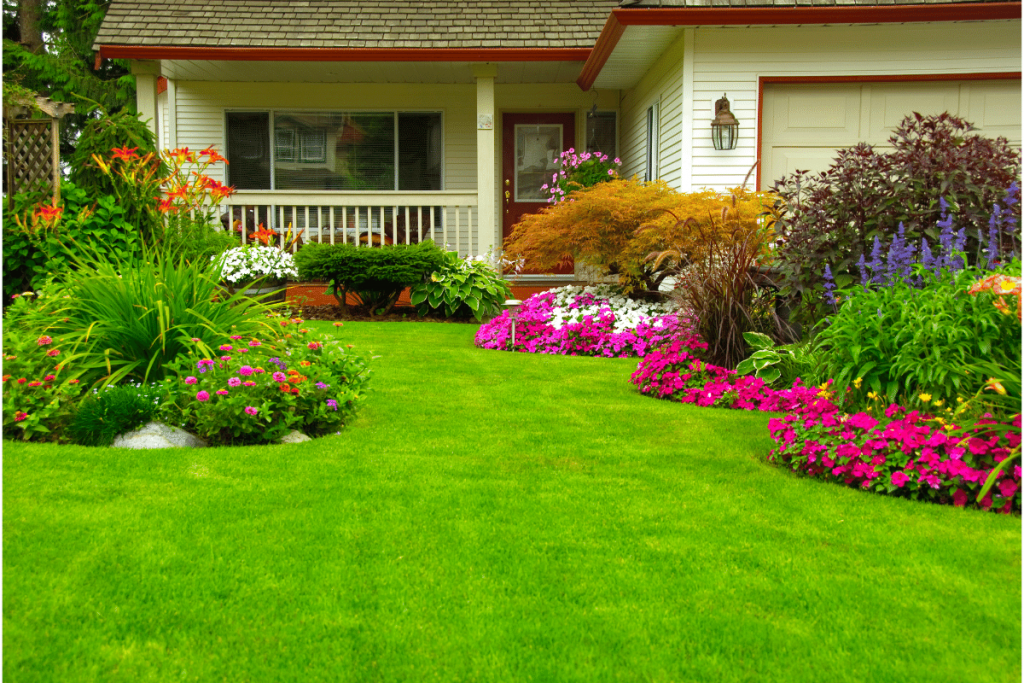 Keep your yard and beds, neat, thriving and beautiful.
Ongoing landscape maintenance is important for healthy plants, trees and garden beds. Unsightly weeds not only look bad, but they steal nutrients that your landscaped plants need to thrive. Make your home attractive, increase your property value and create a gorgeous, low- stress environment to enjoy by delegating landscape maintenance to our team.
Our landscape maintenance services include:
Save Money Over Time by Keeping a Healthy Landscape
Good landscape maintenance means protecting the investment you've made on your property. Stop spending hundreds and thousands of dollars to install new plants and trees every year only to have them overgrow, become damaged or die. Save your investment by properly maintaining your beds, plants and trees.
In addition to protecting your investment, increasing your property value and keeping your yard looking tidy, maintaining your landscaping can create a wonderful outdoor living space for you, your children or your grandchildren to enjoy.
Frequently Asked Questions
Book a consultation with our experienced professionals by calling or completing an appointment form.