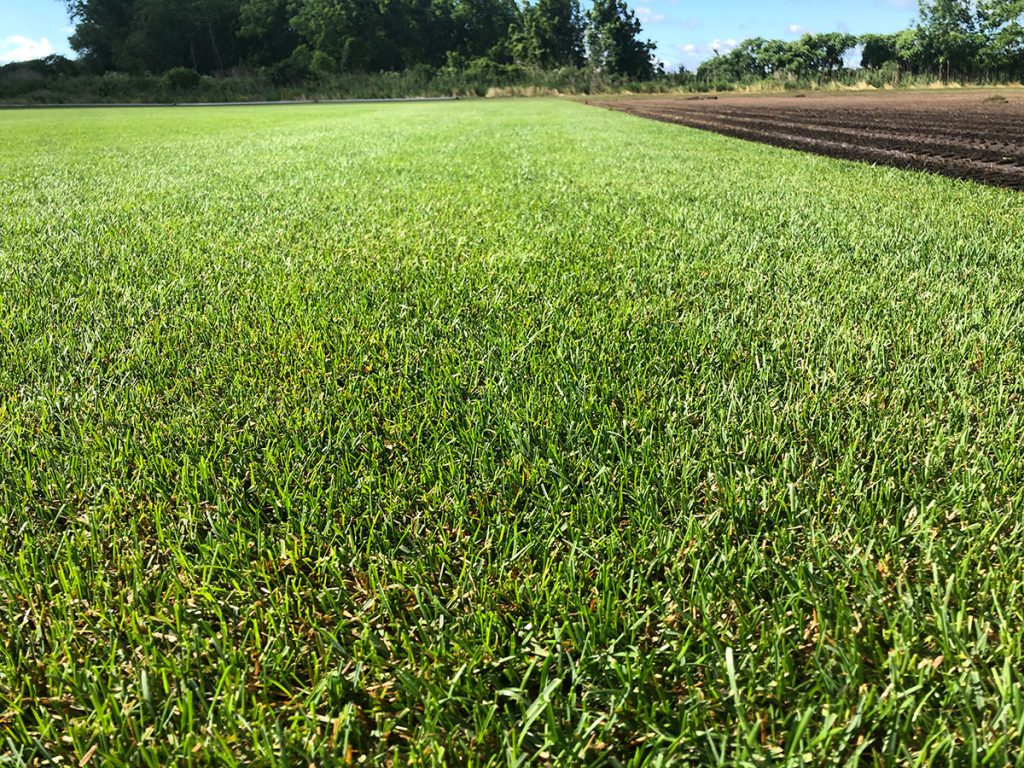 Make Your Lawn Ready for Bare Feet
Lawns filled with dead spots, weedy, or dead grass are an unappealing eye sore. No one wants to look out their window only to see how much is wrong with it. Unfortunately, regular watering and mowing is not enough to bring back a deteriorated lawn. If this sounds like you, it's time to start fresh with a new lawn installation.
We can create a brand new lawn for you using sod or seeding. Both applications offer different advantages and disadvantages depending on your needs, budgets, and goals. We can help guide you through the decision making process to get the best fit for your situation.
Seed Lawn Installation.
The slower approach to a new lawn is through seeding. While the seed will begin to sprout and fill in over 2-3 weeks, it typically requires a full year to develop into a fully green lawn. Some weeds will get established in the lawn, because they are easily transplanted in fresh topsoil. Seeding is the more budget friendly option if you are not in a hurry to use your lawn right away.
Sod Lawn Installation.
Sod offers almost immediate access to a lawn you can enjoy. Sod is a more expensive option but is useful in situations where the lawn would be used for a party, wedding, or other big event. Sod reaches its full growth potential iin 2-3 months and is generally free of weeds. We do have size minimums for sod applications to ensure cost effectiveness.
Both sod and seed require regular watering, two times per week for the first month and then once a week for the second month. We offer watering as a service.
Frequently Asked Questions
Book a consultation with our experienced professionals by calling or completing an appointment form.