Landscape Design & Installation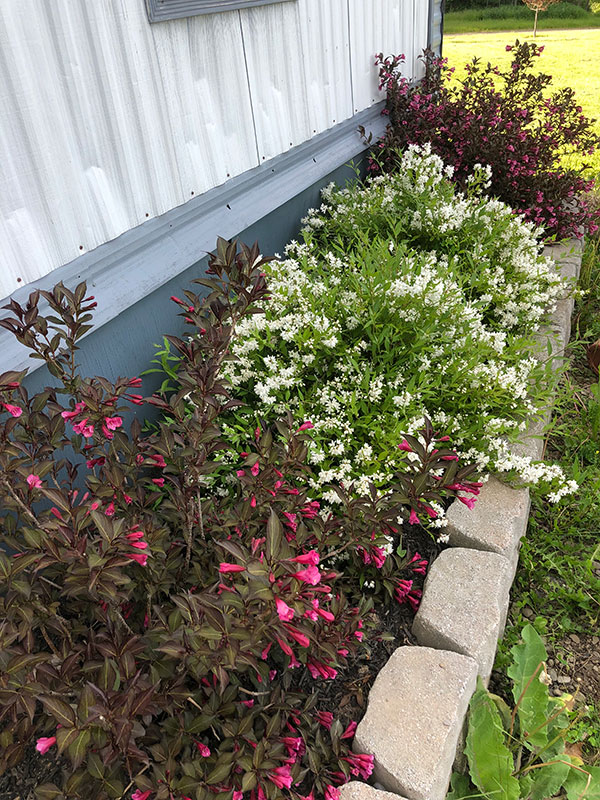 Whether your flower beds need to be overhauled, or created from scratch, we can help.
It's time for you to have a fresh start with your landscape. We can help develop your unimpressive landscape with properly designed and planted trees, shrubs and layered garden beds. You can finally be proud of your yard and appreciate the appearance of your property.
Taking the time to develop a landscape design that complements your property well will pay you back in dividends. You want a design with all of the elements to perfectly complement your home. We can help you install new flower beds, add color to your property and update your landscaping design to be something that reflects your tastes and style.
Our consultation will help inform us of of the plants you want us to incorporate. We will make sure that those installations are suitable to the sun exposure on that part of your property and evaluate that plant's suitability to wind and local climate.
Our landscape design process includes a hand drawn planting diagram and photos of the plants we plan to install. We will walk through your beds to give you an idea of what everything will look like. Our landscape design is a complementary inclusion in our estimate process.
Once we finalize the design, we will order the plants needed for the scheduled installation date. We source plants from local nurseries as much as we are able, and purchase from vendors up to 90 minutes away for less available plants. Our landscape installation services include:
Frequently Asked Questions
Book a consultation with our experienced professionals by calling or completing an appointment form.